Renowned education professionals and organisations honoured with Indywood Education Excellence Awards 2018 at Hyderabad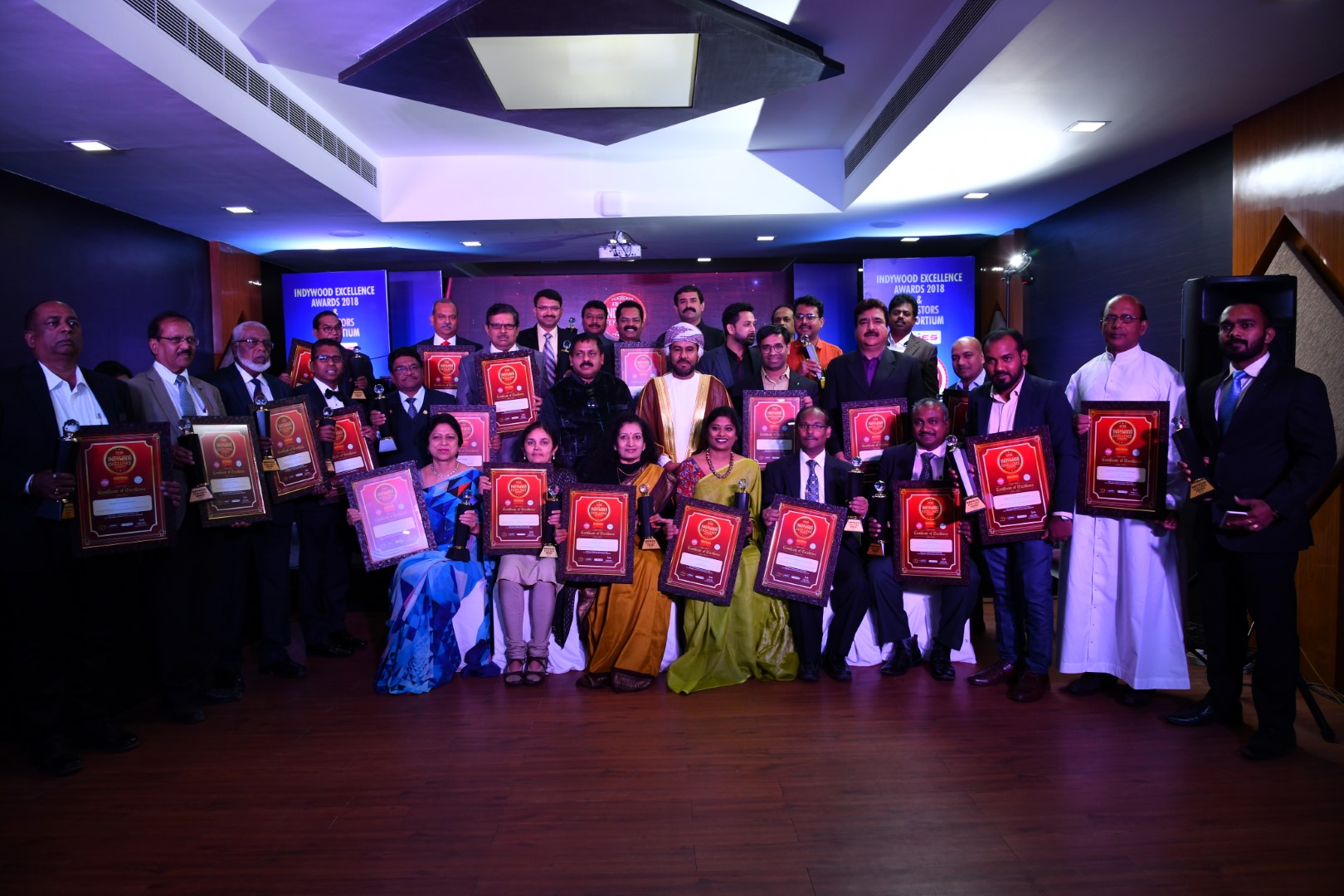 The prestigious Indywood Education Excellence Awards 2018 concluded successfully at HITEX, Hyderabad on 2nd December 2018. The award was organised to recognize and facilitate top educational organisations and educational professionals for their unrelenting support and contributions to the industry. Mr. Ibrahim Abdulla Humaid Al Hosni was the chief guest of the event.
Recognizing the contributions, outstanding services and accomplishments spanning through a career in the education industry, Indywood Education Excellence Award – Life Time Achievement – Outstanding services in education sector was bestowed upon Dr. Prasad Dattajirao Patil, Chancellor & Chairman , Dr. D Y Patil University , Pune and Dr. Syed Shah Khusro Hussaini, Chancellor, Khaja Bandanawaz & President, Khaja Education Society University was bestowed with Life Time Achievement – Academic Entrepreneurship.
Indywood Education Excellence Awards was also bestowed upon two different categories: Individual and Organisation. The winners included Dr Manivanan Saman,CEO ,Erican Education Group,Malaysia (Professional Excellence - Educational Management); Mr.Tamil Chelvan, Managing Partner, RED Consulting Group / Federation University Australia, Malaysia (Professional Excellence in Educational Consultancy Support - Asia & Africa); Ms. Abilasha Singh, Vice President, American University in the Emirates, UAE (Professional Excellence in Research Studies); Mr. Sudhakar Kota, Director, Skyline University, Sharjah (Professional Excellence in QA Policy Management for Higher Education); Mrs. Rafia Zafar Ali, Director, Leaders Private School, Sharjah, UAE (Professional Excellence - Administration); Mr. Prithviraj Gulabrao Patil, Chairman ,Gulabrao Patil Educational Trust, India (Professional Excellence for Outstanding Contributions to Medical Education in India); Ms. Sharada Rao, CEO, Clinformatik (Excellence In Enterpreneurship - Initiative In Promoting Educational Startup); Mr. Gampa Nageshwer Rao, IMPACT FOUNDATION (Professional Excellence in Training For Youth); Dr. Meena Galliara, Director, Narsee Monjee Institute of Management Studies,India (Professional Excellence for Contribution in Social Entrepreneurship); Dr. D. N. Rao, Vice Chancellor, Lingaya's Vidhapeeth, India (Professional Excellence in Advanced Finance Education in India); Dr. Yamanasa Raibagi, Principal,JSS Shri Manjunatheshwar PU Sci and Com College,India (Professional Excellence in Natural Sciences Education); and Dr A.C.V. Ramakumar, Asst. Professor, Dept. of Hindi, Central University of TamilNadu (Professional Excellence In Teaching) and Mr. Pramod Mahajan, School Director/Principal,Sharjah Indian School.
The organisation awards were bestowed upon DPS Modern Indian School, Doha, Qatar (Excellence in Contribution to High School Education - Overseas); Sharjah Indian School (Organizational Excellence for Faculty Training & Development); Nehru Arts and Science College, Coimbatore, Tamil Nadu (Organizational Excellence for Contribution to Higher Education); Vellore Institute of Technology,Tamil Nadu (Best Private Engineering College); Society for Telangana State Network (SoFTNET) (Excellence in Contribution to Audio-Visual Infotainment); CMR College Of Engineering & Technology,Hyderabad (Organizational Excellence in Technical Education ); Creative Multimedia College of Fine Arts, Hyderabad (Best Regional Digital Media Institute); Rockwell International School, Hyderabad (Organizational Excellence in Promoting Best Learning Practice); Creative Mentors, Hyderabad (Emerging Animation College); Achievers Perfect Air Hostess Training ,Chandigarh (Excellence in Cabin Crew Training for Aviation Sector); Epistemo Vikas Leadership School, Hyderabad (Professional Excellence for Contribution to Entrepreneurship Development); Navodaya Education Trust , Karnataka (Organizational Excellence in Educational & Healthcare Initiatives); Balanagar Technical Institution, kerala (Excellence In Regional Technical Education); MCES PAI College of VEDA ,Pune ,Maharashtra (Excellence for Contribution to IT Education in India); Lifology, Thiruvananthapuram, Kerala (Best Career Development Program) and Samaikya Educations (Emerging CBSC school).
A Panel Discussion on 'Transforming Education through Digital Technology' was also conducted during the ceremony. The panel discussed what measures can be taken to improve the quality of education in the country. The session was moderated by Mr. Praveen Parameswar, CEO, Lifology.
Indywood Media Excellence Awards 2018 was organized as a part of Project Indywood, a US$10 Billion Project to be initiated by a consortium of 2000 Indian corporate and Multi-Millionaires.
---