Indywood Medical Excellence Awards honoured Renowned healthcare practitioners and organisations honoured at Hyderabad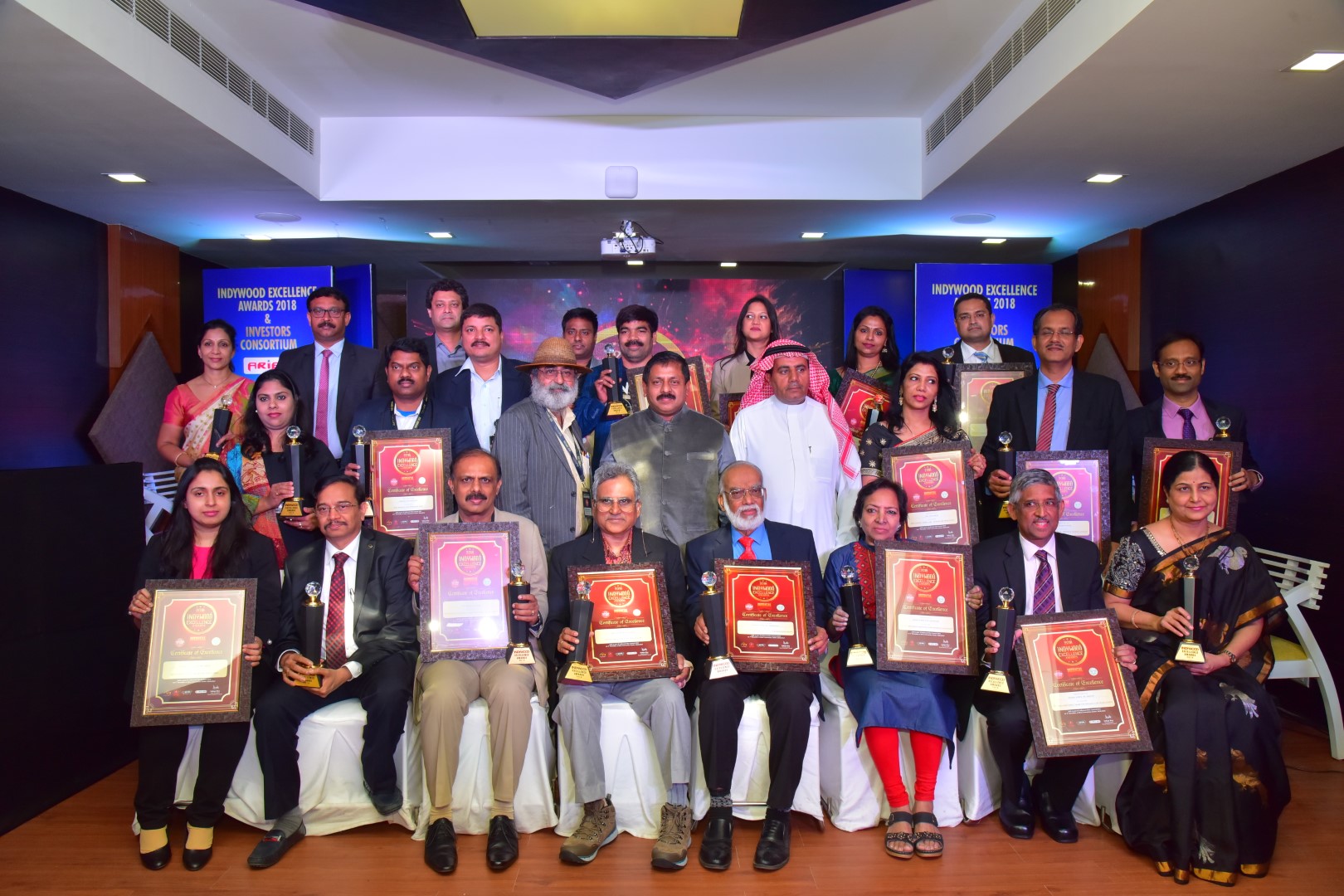 The prestigious Indywood Medical Excellence Awards 2018 concluded successfully at HITEX, Hyderabad on 4th December 2018. The award was organised to recognize and felicitate healthcare practitioners and organisations for their relentless services to the society. The esteemed Award Presenter for the event were Mr. Mohammed Ibrahim Al Qahtani from Saudi Arabia (was with Saudi Aramco) and Mr Ravindra Arora, President of Bharat Cine and TV Writer & TV Writer Association. He is also the Committee Member (Dada Saheb Phalke Academy, Western India Film Producers Association).
Recognizing the contributions, outstanding services and accomplishments spanning through a career in healthcare, Indywood Medical Excellence Award – Lifetime Achievement award for was bestowed upon Padma Shree Dr. Kamini Rao (LTA - Golden Pioneer In Gynaecology); Padma Shree Dr. Mohan (LTA - Specialist Care Diabetologist) and Padma Shree Dr. Ahmed Ali (LTA - Surgical Wizard Of Gastroenterology)
Indywood Medical Excellence Awards was bestowed upon the talented minds in the industry in 2 more categories: Individual and Organisations. The winners included Apollo Remote Healthcare Services (Largest Telemedicine Network); Maa ENT Hospital (Best ENT Care Hospital); Grewal Eye Institute (Best Hospital For Opthalmic Care); Aster MIMS (Excellence In Patient Care); Fathima Healthcare Group (Best Overseas Healthcare Insurance Firm); Sai Life Sciences Ltd. (Leading Organization In Integrated CRO); Dr. Poornima Anand Kumar, Managing Director, Banjara Mahila NGO (Best Philanthropic Initiatives); Dr. Virender Sangwan, Director, Dr. Shroffs Eye Hospital (Professional Excellence – Opthamology); Dr. Padma Kumar, Senior Consultant, VPS Lakeshore Hospital (Professional Excellence - Obesity & Diabetes Surgery); Dr. Asma Khan, Vice President, Kamineni Hospital (Professional Excellence - Healthcare Operations); Dr. Krishna Kumar, HOD, Aster MIMS (Professional Excellence - Plastic & Micro Vascular Surgery); Dr. Jairaj Kumar, CEO, CGN Earth (Excellence In Entrepreneurship - Promoting Biomedical Engineering); Dr. CH Mohana Vamsy, Chief Surgical Oncologist, Omega Hospitals (Professional Excellence – Oncology); Dr. Suma Prasad, Director, Prasad Hospitals (Excellence In Entrepreneurship – Leadership); Dr. P Sharmas Vali, Consultant Nephrologist, Sai Sanjeevini Hospitals (Professional Excellence – Nephrology); Dr. P Parthasarathi Reddy, CEO, FMS Dental (Professional Excellence – Dentistry) and Dr. Gauthamadas Udipi, Professor of Psychiatry (Personality Of The Year – Healthcare)
A Panel Discussion on 'Transforming Healthcare Industry through Current Digital and Artificial Intelligence Solutions' was also conducted during the ceremony. The session was moderated by Dr. Ahmed Ali.
Indywood Media Excellence Awards 2018 was organized as a part of Project Indywood, a US$10 Billion Project to be initiated by a consortium of 2000 Indian corporate and Multi-Millionaires.
---